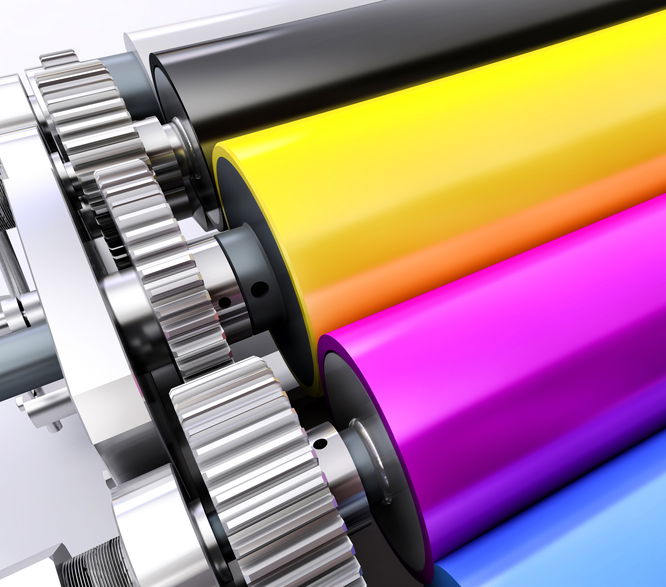 Digiprint Systems, with its decade long experience in Uganda has gained expertise to produce Cutomised Printed Products to suit your various business and marketing needs. What enables us to produce eye catching products with varying levels of processes is our knowledge of materials, understanding of colour reproduction on different substrates and in-house machinery which gives us great control of quality and time.Over the years we have invested regularly in many quality machinery in different forms of printing.
Offset Printing:
We have various printing machines ranging from 1 colour to Full Colour which enables us to plan and print various jobs depending on the type of material. Offset machines helps us produce bulk volumes with uniform colour reproduction.
Digital Printing:
We have top of the line Xerox Digital Colour Presses and single colour digital high speed machines enabling us to produce Quick Run Jobs, Small Volume Runs and Bulk copying.
Variable Data Printing:
Variable Data is the need of the hour. We added this machine 3 years ago to print a large amount of variable data requirement including, automatic serial numbers, random unique numbers (like the ones used in Scratch Card Promotions), Bar Codes, QR Codes, Variable Addresses as required for mailing.
Screen Printing:
We produce printed PVC stickers, Branding on plastic products and many gift articles. We also use this process to produce various Value added finishes like printing of metallic colours (Gold, Silver etc.) producing various Spot UV effects and printing of Scratch cards.
Large Format Printing:
We produce various outdoor and indoor signage products with Large Format Printing machines. In-house fabrication and installation team ensures that we produce these products in quick time maintaining high levels of quality.